Introduction

Park View City is a remarkable residential and modern housing project. This society is designed to live a luxurious life never experienced before in Pakistan. It has a unique area that is attracting every visitor and leaves a long-lasting effect on them. Park View City has become a big umbrella under which many companies are working and are making progress day by day. Society is privately owned by the Aleem Khan. PVC is located on the main Lahore-Multan Road and lies in the proximity of DHA Lahore as well as the Thokar Niaz Baig Interchange of the Lahore – Islamabad – Multan Road interchange.
Park View City Lahore Owner and Developer
Park View Society is a housing project by VISION GROUP owned by Aleem Khan, a PTI member and serving the government. Aleem Khan is a renowned real estate tycoon of Pakistan also philanthropist as well an accomplished politician. He was elected to Punjab's legislature as an MPA in the general elections 2018. Vision group is currently dealing with a vast range of diverse companies, from 500 companies to small local businesses that aimed to expand their business. VISION GROUP has always been in quest of opportunities to grow by investing in activities that are willing to add value to society.
Park View City Lahore NOC
PVC is a legal and approved housing scheme. It has a valid and legal NOC from LDA. The LDA has issue NOC to PVC due to its master planning and commitment to quality and work. It is a perfect place to live a life with no worries and stress. PVC is a legal society with approved Map Planning.
Park View City Lahore Location
Park View City Lahore is located 3km away from Thokar Niaz Baig Multan Road Lahore. No other housing scheme society in Lahore has an ideal location like PVC.
Park View City Lahore Master Plan
PVC master plan is developed and designed with the help of highly experienced architects and brilliant engineers.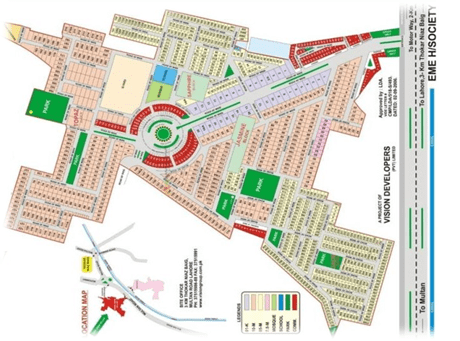 The Society Comprises of Following Blocks
Tulip Block.
Gold Block.
Rose Block.
opaz Block.
Orchard Block.
Jasmine Block.
Platinum Block.
Diamond Block.
Executive Block.
Overseas Block.
Tulip Overseas Block.
Range of Residential Plots
3.5 Marla
5 Marla
6 Marla
10 Marla
1 Kanal
Range of Commercial Plots
Park View City Lahore Payment Plan
Plots are available for sale at cost-effective rates.
The payment plan shows that the Park View City plot is cost-friendly and the most affordable in the Lahore real estate sector.
Overseas Block Residential Plots Payment plan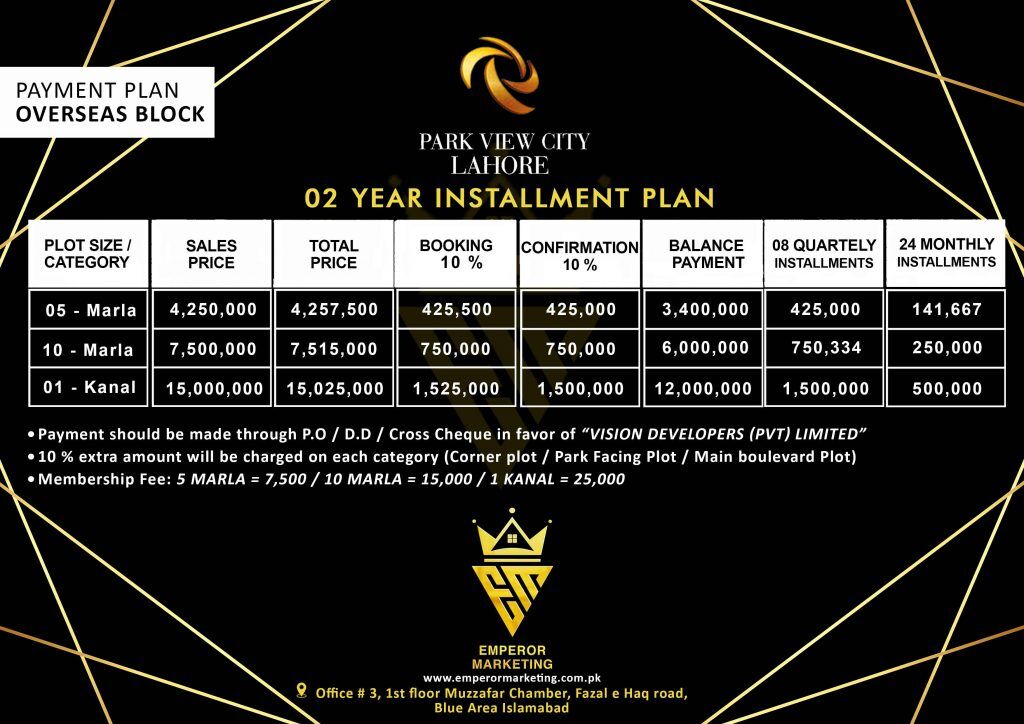 Facilities and Amenities
The facilities of every project are the main reasons are attracted and enjoyed. Park View City is providing all the modern facilities and amenities with favorable and budget-friendly rates also with a luxurious lifestyle with a complete residential scheme.
Overseas Block is considered as the lushest society with modern-day facilities. Other blocks are also rich in their facilities to make your life easy with a comfortable environment
The main focus of Park View Society by Mr. Aleem Khan is to offer a luxurious life with all the comfort in one area. With all comfort, healthy life is also important. To spend healthy life there should be greenery around us which makes us fresh and healthy, for this purpose a large green area is reserved for the park. A 22 Kanal is devoted to the central park theme where people can enjoy their leisure time with fresh air and this can help them to release all the worries in their mind.
The facilities of Park View City are as follow:
Environmentally Safe
Society provides environmentally friendly surroundings. In such an environment with fresh air and greenery all around life can become healthier and more comfortable.
Praying Zone
With all necessities of life, society should also full fil the religious needs, and mosques are the main part of any society. A mosque is a Holy place for all Muslims to offer prayer and worship.
For all these purposes developers build a marvelous and beautiful Grand Jamia Masjid in society. The mosque is designed by modern technology and architecture which fulfill all the basic requirements of the mosque.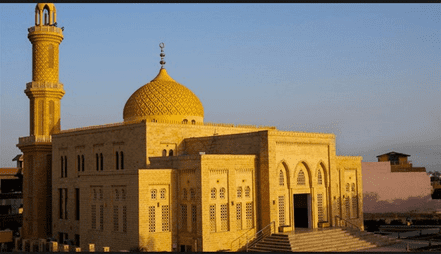 Hospitals and other Health Care Centre
Providing all the best other facilities of life it also provides health facilities. Hospitals promote and boost the performance of many other facets of the health system. To tackle all the health-related issues hospitals are built to quickly respond to public health needs.
Teachings Services
A large land area of 8.8 Kanal has developed a top-class educational system to ensure to provide international level education to all the children. Teaching staff which is hired are well trained and professional in their fields and these staffs are providing their best to educate all the children and made them a better person in their life.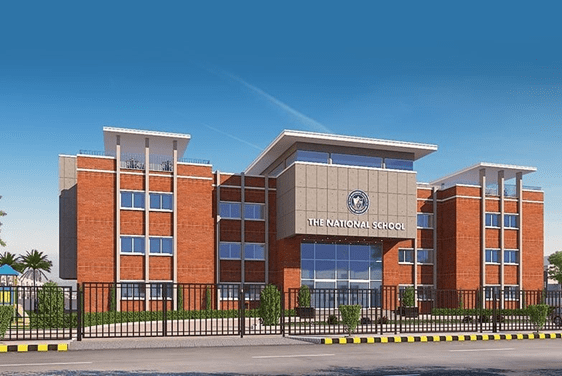 Shopping Mall
The main purpose of the mall is for entrainment of people after such a busy life they can spend some free time there to make themselves relax and to take a break from such busy schedule. Many social events like concerts, launches of goods, festivals, and promotions also occur. Avail all these events can be a part of relaxation for oneself.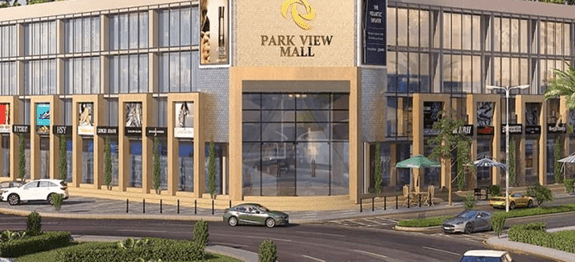 Community Center
The community center has become of social life. People can enjoy social activities and also practice them to live their lives more happily.
Safe and Secure Community
For any housing scheme safety and security is very important. Park View Society is a fully gated community exclusive to its residents. CCTV cameras are installed and are working 24/7 hours for security purposes. The security is surrounded by a boundary wall with a foolproof system to provide a high level of security so that community can be secured from any accident or other illegal activities.
Availability of Electricity
Park View Lahore is a load shedding free zone. Electricity is provided with a modern and futuristic electrical installation plan. Electrical wires are placed underground. It is a society in which electricity is available 24 hours.
Source of Water
Water reservoirs are developed to store a large amount of water for the usage of residents for their daily life needs. To make water cleaner and freer from any kind of germs and bacteria water filters are developed so that residents can drink safe, clean, and healthy water.
Salient Features:
Following are the salient features of Park View City Lahore.
Beautiful Entrance Gate
Affordability
Grand Mosque
Water Resources
Education Center
Club House
Boundary Wall
World-class Infrastructure
Sports Complex
Quality Development
Maintenance
Medical facilities
Disposal System
Sewerage System
Quality Development
Retail Area
Eco-community
24/7 security
Guidelines to follow while purchasing/sale of plot
Following are the guidelines to follow;
Document Verification
Always ensure to verify all the documents with your complete satisfaction.
Avoid any misunderstanding or miscommunication because of any distortion.
Inquire about NOC and approval documents by the developers provided by the authorities.
Financial Security
Before any sale or purchase conclusion of the property, ensure your funds align with your purchase plan. So that your purchase sale will be made without any sort of issue
Before any purchase and then after surety of the validity of the document, visit the site to ensure that the written documents are under a plot specification.
Documents Require for Booking:
Emperor Marking always develop a bond of trust and transparency with our customer, so that's why we recommend enquiring about the latest documentation requirement for booking
Following are the documentation required to buy the property in Park View City Lahore
Two Passport size picture
Two copies of your National Identity Two copies of ID card of your next of Kin
NICOP for overseas client
Booking Procedure Or Plot For Sale
Fill your booking application form with full attention
Attach CNIC Copies of Applicant
Pay Down Payment via check or pay the order in favor of PARK VIEW CITY LAHORE but confirm the management process in case of new changes
Cash Payment is also accepted after confirmation by the management
Submit all the required documents, payments and get the receipt.
Frequently Asked Question (FAQs)
Q1: Is it an approved and legal housing society?
Ans: Yes, the NOC of Park View Society is approved by the authorities
Q2: How many projects are of Park View Society?
Ans: There are two projects of this society
Park View City Lahore
Park View City Islamabad
Q3: How many blocks are there in Park View City Lahore?
Ans: There are 3 blocks in this society
Tulip Block
Topaz Block
Jasmine Block
Q4: How much area does society acquire?
Ans: It covers an area of 7000 Kanal.
Q5: Is it a secured community like others?
Ans: Yes, the security system of Park View is more secured and advanced than other communities.
Q7: What is the address of Park View City Lahore?
Ans: The address of Park View City Lahore is 3-KM Thokar Niaz Baig, Multan Road. Lahore.
Q8: What is the location of Park View City Lahore?
Ans: Park View City is located at GT ROAD.
Q9: Who is the developer of Park View City Lahore?
Ans: Park View City is developed by the Vision Group.
Conclusions:
The main aim of Park View City Lahore is to provide a world-class luxurious lifestyle to their residents with all the facilities and necessities of life. Affordability and location are the main features of this society.
So, Emperor Marketing highly recommends that it is a golden chance to invest in this society.