Geographical location:
Islamabad Capital Territory, located on the Pothohar of the northern Punjab region, is considered one of the earliest sites of human settlement in Asia. Some of the earliest Stone Age artifacts in the world have been found on the plateau, dating from 100,000 to 500,000 years ago. Elementary stones recovered from the terraces of the Soan River testify to the endeavors of early man in the inter-glacial period. Items of pottery and utensils dating back to prehistory have been found.
Importance of Islamabad
Islamabad has always been the most coveted place to live in. Diplomats, bureaucrats and businessmen choose the capital city because of the scenic beauty, robust modern infrastructure and the top quality of the life it offers. Moreover, the city is well-connected to the rest of the country through important roads and highways. Living in Islamabad is a dream come true for many. Here are the top reasons to buy property in Islamabad.
Living in The Capital City
One of the biggest perks of owning a property in Islamabad is that you will enjoy all the benefits the capital city has to offer. Home to many diplomatic missions, consulates, government offices, and high-profile dignitaries, Islamabad offers top-notch security. People lead a modern lifestyle that is complemented by the city's robust infrastructure, stylish buildings, dedicated recreational areas, and vast open green spaces. Instead of over-crowded residential units, you will find beautiful, spacious houses, giving the entire city a beautiful outlook.
Living in Islamabad means you have access to some of the best facilities and amenities in Pakistan. Top-notch educational institutions where the children of elites, bureaucrats and high-profile VIP's study. Islamabad also offers premium healthcare facilities through renowned hospitals and clinics dotting the city.
Most of the prominent VIPs and diplomats reside in the capital city. That is why you will easily find foolproof security systems in place when it comes to residential property. Most houses have security guards that keep an eye on any unscrupulous activity. Compared to other cities of Pakistan, Islamabad is considered fairly safe and secure and is therefore considered one of the best cities to live in Pakistan. The crime rate is low in Islamabad as compared to other cities of Pakistan
WELL-CONNECTED TO NORTHERN AREAS
A transit city, Islamabad is used as a stop-over for people traveling to northern areas. Travelers usually come to Islamabad and then hire a jeep and complete the rest of the journey by road. For someone who owns a property in Islamabad, planning a trip to the northern areas can be easy. You can travel to Murree, the Galiyat region and return the same day. Travel enthusiasts also take a tour to Fairy Meadows, Naran, Kaghan and Swat from Islamabad.
GREAT ROI
From an investment point of view, Islamabad has a large number of residential options. You can buy a house, an apartment or invest in a plot in the capital city. If you are investing in the property for the purpose of reselling it for great returns, then Islamabad is the best city to buy property in Pakistan.
High Return on Investments (ROI)
Real estate market of Islamabad is flourishing consistently and property investment will definitely yield high return on investments (ROI). There are several ways to boost ROIs; for someone who doesn't permanently reside in Islamabad, but has bought a property they can always rent it out.
Hub for all Political Activities
Islamabad is home to a number of political locations such as the secretariat, Pakistan house, president's house, and national assembly building. Not to mention, foreign delegations are also held in the city. Besides foreign matters, the city also hosts local political events, conferences, and several sessions to resolve major political issues of the country.
How About a Vacation Home in Islamabad?
In addition to being a hub for political activities, the federal capital is also considered an important tourist spot. In fact, tourism forms the backbone of Islamabad's economy and its nearby regions
Dotted with Tourist Attractions
While Islamabad's geopolitical and social aspects are promising key factors, you should also consider the scenic beauty of the city. The city is dotted with tourist attractions such as Faisal Mosque, Pakistan Monument, Daman-e-Koh, Margalla Hills, Rawal Lake, etc. Safety and Security.
World-Class Infrastructure
Islamabad was carefully planned in the 1960s, in order to replace Karachi as the capital of Pakistan. Being a planned and properly developed city, it is lauded with world-class infrastructure. Infrastructure projects [such as the Bus Rapid Transit System] are one of the many reasons why federal capital is a gem for investors and property hunters.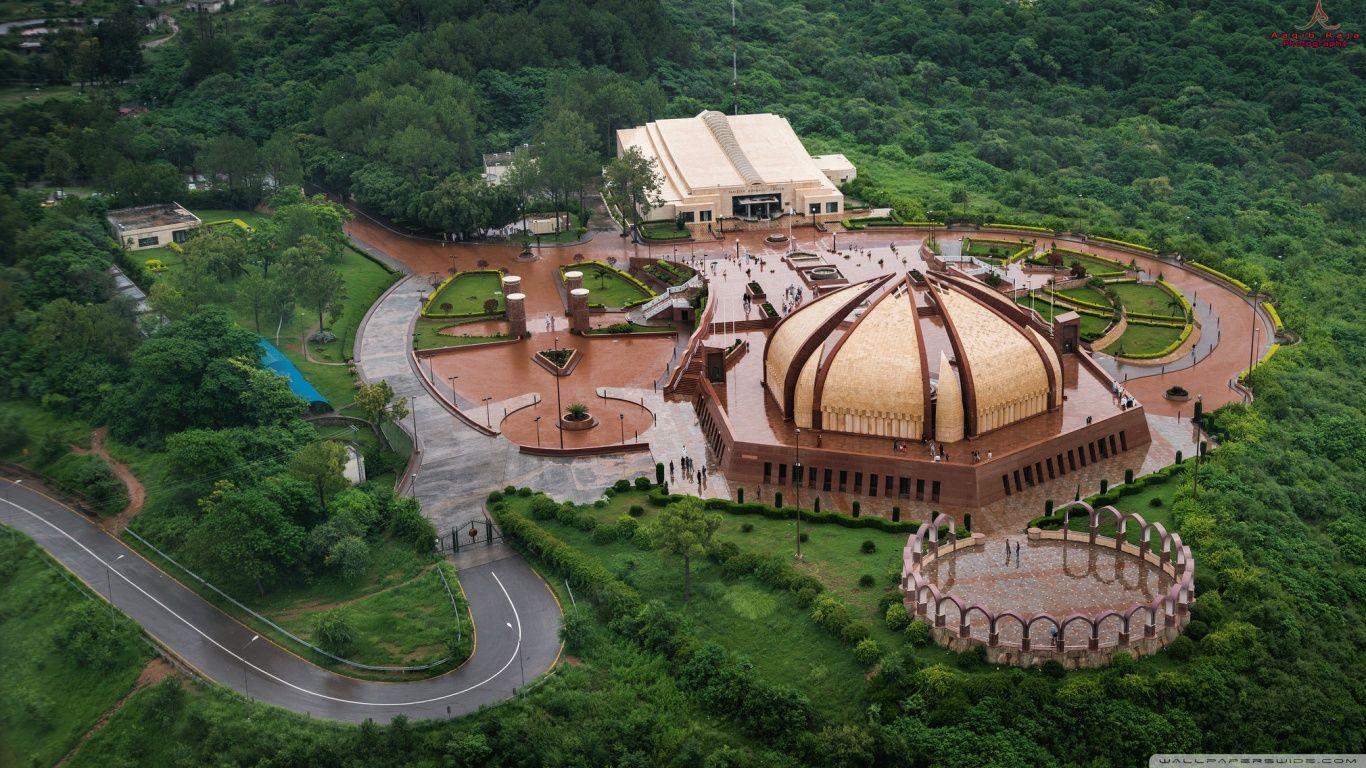 1. Why you should invest in Real Estate?
You must have heard about real estate asset and how it is gaining popularity in Pakistan by jumps and boundaries. Nowadays, it's all over the print media and electronic media because more and more people are investing in real estate.
There are many business ideas in Pakistan among them real estate is one of the safest and widely practiced investment opportunities in Pakistan because:
Apart from ownership of a tangible asset, real estate can also help people to generate passive income. If you have a spare portion on your property, you can rent it out to earn extra cash every month. You can also put your spare room on Airbnb to generate extra income.
Real estate acts as a hedge against inflation. That means, the demand for real estate especially houses and apartments do not get affected by the external economic factor. Housing is a necessity; therefore, it does not gets affected by inflation.
People who own real estate enjoy certain tax advantages as well.
Real estate is an asset whose price appreciates over time. That means, unlike other investments, the chances to incur losses in real estate is really low.
Real estate serves multiple purposes. It can be used as an investment opportunity, source of passive income and space for accommodation, that too at the same time. Usually, you do not find such characteristics in other investment opportunities.
In real estate, you get the full ownership of the tangible asset. It means you can have good control over your assets.
2. Type of Real Estates
Real estate is a broad term that can be further divided into different types, depending upon the prices, area, and purpose. People are always confused about choosing the right property. The debate on "commercial versus residential properties" is always in the news, i.e. whether to invest in a shop or house.
Some of the most common real estate categories include:
Residential areas: these areas include spaces that can be used for accommodation including homes, houses, enclosures, townhouses, apartments, duplex apartment, high-value homes.
Commercial areas: these areas include shopping centers, malls, hospitals, educational buildings, hotels, and offices. Commercial areas are usually the hub of business activities and generate income for the business and corporate sector.
Industrial areas: this category includes areas that can be used for industrial activities. For instance, manufacturing plants, assembly plants, storage facilities, and warehouses.
Land: it includes all kinds of vacant pieces of land, farms, ranches, and grounds.
People are confused about investing in plot or plot files. Always research before making an investment.
3. Advantages of Investing in Real Estate
Real estate Investment is a great way to secure and multiply your hard-earned money. There are many types of investment opportunities around us like each having their own set by professionals. There are several advantages of investing in real estate. Some of the advantages are given as:
1. Less Volatile
Real estate investments do not face abrupt changes like other investments such as investing in stocks and shares. The real estate market is quite stable and the prices appreciate at a smooth pace. It means the chance to incur a loss is lower in real estate.
If you are a risk-averse person who wants to grow his money at a smooth pace, real estate investment is perfect for you.
2. Better Returns
Real estate gives you good and consistent returns. On average, you can earn up to 20% return every month. For instance, if you purchase a piece of property for RS.500,000, you can sell it for Rs.560,000 next month, that too without doing anything. You are earning an extra Rs.60,000 by sitting at home.
3. Tax Benefits
Investors usually get tax deductions on the property. For instance, you can get deductions on mortgage interest. Governments usually do this to invite more investments in the country. Get to know a tax on property.
4. Ownership
One of the most important and appealing factors in real estate is the full ownership of the asset. When you purchase a property, you get full ownership of your asset, and nobody can take it from you because you have all the legal rights to it.
In other forms of investment such as stocks, mutual funds, and vice versa, you do not get the tangible asset and its ownership. That being said, real estate allows you to have control over your assets.
5. Double Benefits
If you have a house or a flat, you can reap multiple benefits from it. You can rent out/ lease out your house, you can put up your spare space on Airbnb, you can use it for your own residence and when the property prices go up, you can sell it. How amazing is that?
If you are looking for an investment opportunity in Pakistan that is packed with many benefits, real estate is the perfect option for you.
These are some of the major advantages associated with real estate investment. If you are looking for a secure long-term investment, do consider real estate investment.
Conclusion
There are a number of businesses to invest in. But considering the COVID-19 situation economic scenario are quite uncertain. No one is sure what is happening next due to Lockdown.
Real estate couldn't be affected in this pandemic time because in this whole process no social engagement is required. You can easily go anywhere under the guidelines of a professional team.
The cost of land increases but it is almost impossible until unless unpredictable situation. You can profit anytime whenever you need money to manage your own financial matters eighter to expand your assets in order to get good revenues.